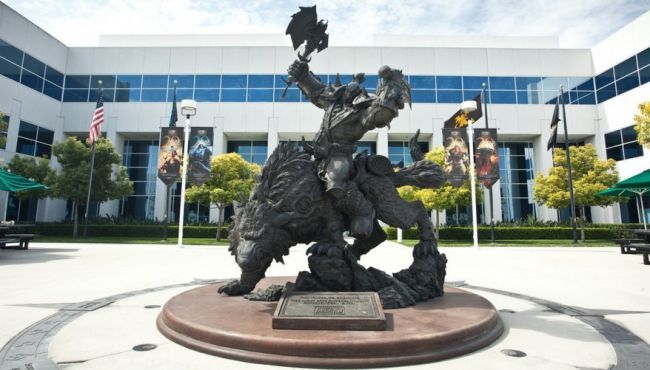 As mentioned in a previous post, I was once a World of Warcraft player in better employment times. I cancelled my subscription shortly after my full time employment finished, but I still follow Blizzard's newsfeed, mostly for the trailers and cinematics. My gaming in WoW may have ended but I am still a fan of the lore.
One thing that caught my eye was Blizzard announcing a layoff of over 800 employees. Apparently the bloom has come off the rose that is WoW, particularly after the reaction for their latest expansion, "Battle For Azeroth". One would have assumed revenue has fallen, so Blizzard felt the need to cut expenses. On the surface, a sensible decision, though I do feel bad for the employees who were let go.
Then I did a little bit of digging and what I found out angered me.
At the same time these layoffs were announced, Blizzard's newly hired CFO, Dennis Durkin, received $15 million just for taking the position. Right then: Blizzard couldn't find money to retrain or relocate these laid off employees, yet had no trouble finding $15 million to hire ONE guy — a finance exec, of all things.
I might have been a bit more forgiving if the hire was a creative consultant, a developer, a lore master, anyone who could contribute a gaming strategy that would have taken the stink off of BFA's negative review and get subscribers to come back.
Instead, Blizzard has a new stink to air out: the optics of laying off employees while announcing record profits AND hiring a line executive for a rather obscene amount of coin.
This is not the first time Corporate Canada — and in this case Corporate America in the form of Blizzard — has put making money well over the well-being of its employees and customers. Over 10 years ago, Canadian banks reported record profits, after reducing teller staff and hiking bank charge. In 2018 GM Canada announced plant closures despite receiving corporate welfare on the condition of keeping local workers employed and not to relocate.
This has always been an ongoing practice, and the reason why this continues is because we're sheep. We as consumers allow this to happen. We don't vote with our wallets. Some of us might say we will, even vow that we shall, but clearly there's nothing happening.
This same practice will continue unless companies are held responsible for the negative aspect of laying off employees for no reason other than to boost profits for their shareholders. Companies that are doing well have no reason to let people go. Re-assign? Yes. Re-train? Definitely. Discard just to fatten the margin because someone had the gall to ask for fair wages for a hard day's work? Absolutely not.
This must end, and it's up to each and every one of us to do something about it.
Thanks for reading.
David.